Suited for application development, pilot production and commercialisation, our GFAB services takes advantage of all the process flows within our Foundry, allowing the manufacture of many device architectures and enabling a myriad of technologies to become a reality.
Fully customise the design to tailor the device size to your needs, choose the right material configuration & geometry for your application and define your die footprint: we will get it done.
Minimum batch size: 40cm2 

Starting from $195 per 1x1cm2
Design rules available under request
STORE
GFAB - Custom Designs
Graphenea offers graphene foundry services for die customization: geometry, architecture and footprint.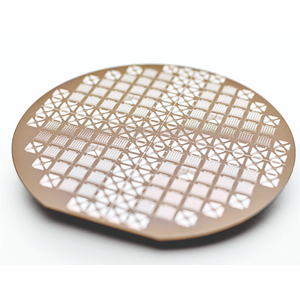 PROCESS FLOW 1

General purpose:
· Au (50 nm) contacts
· Optional: Ti, Ni, Al.
· Graphene patterning
PROCESS FLOW 2

Liquids & Bio:
· Au (50 nm) contacts
· Graphene patterning
· Optional: Ti, Ni, Al.
· Optional: Al2O3 encapsulation (50 nm)
· Optional: polymeric encapsulation (200 nm)
· Optional: Via opening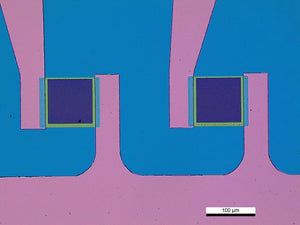 PROCESS FLOW 3 - HKMG
· High-K Metal Gate
· Gold (50 nm) contacts
· Graphene patterning
· Optional: Back gate (down to EOT = 5 nm)
· Optional: Top gate (down to EOT = 20 nm)